October 30-November 7, 2017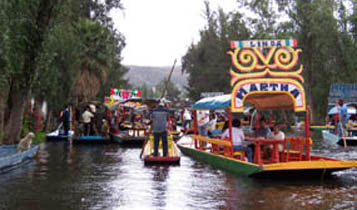 Fr
. Richard McAlear
Shrine of Our Lady of Guadalupe
Tour # 71030
October 30-November 7, 2017
Explore Mexico City on a 9-day spiritual journey with Fr. Richard McAlear. Oct. 30-Nov. 7, 2017.
NOTE: FLIGHTS FROM OTHER GATEWAYS SERVICED BY UNITED AIRLINES MAY BE AVAILABLE. FOR THE BEST PRICE AVAILABLE, WE HIGHLY RECOMMEND THAT YOU REGISTER EARLY!    ~~~~
Visit Puebla, Tlaxcala, Ocotlan, Cuautitlan, Tulpetlac, Xochomilco and Mexico City.      
——————————-
CLICK LINK BELOW TO VIEW BROCHURE, THEN RIGHT CLICK TO PRINT
71030 LETTER SIZE Fr.McAlear Guadalupe
——————————-
Highlights of the pilgrimage include:
 The Rosary Chapel (covered in gold) ~ Puebla
The Shrine of Ocotlan ~ Ocotlan
Day of the Dead celebration ~ Tlaxcala
Well of Curative Waters ~ Tlaxcala
Shrine of Our Lady of Guadalupe ~ Mexico City
Site of the Fifth Apparition (Quinta) ~ Tulpetlac
and more!